I seriously heart these women! Kris and Kim are so creative, inspiring, and fun! I wanted to take a moment and share what their latest episode. It's about how to get you organized in the craft room by going "Green!" So sit back, relax and enjoy the episode!
They are also the creators of YouCanMakeThis.com, which has tons of downloadable patterns, galore! If you haven't seen all their episodes, you can go to their website at theDIYDISH.com and view the past seasons. And because of my owl obsession, you must see this adorable owl pin cushion, pillow or toy!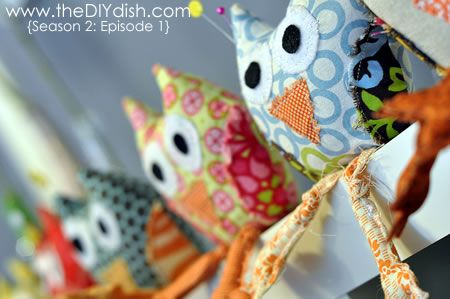 These are on my to do list to make, and come back for a sneak peek, plus a tiny giveaway coming this weekend. 
Hugs,
Shari